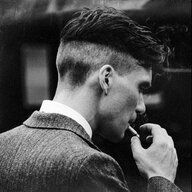 La Raza
Hippie Pipe Plumbers
Joined

Jun 14, 2015
Messages

288
Reaction score

38
Helper Team Application​
1. Personal Information
​

1.1 Full Name:

1.2 Age:

1.3 Timezone:

1.4 Country of residence:

1.5 When did you join the community?:

1.6 From scale of 1 to 10, how are your English grammatical skills?:
2. Examination Background
​

2.1 Why would you like to become a Helper?:

I've been trying to become a helper in this server for months but I haven't got a chance to become one, sometimes because of my activity or sometimes I become a douchebag and lose the opportunity and also, they are many more helpers out there but their timezones are different and there are less helpers in OC timezone and because of that, most of them don't answer because they are busy in turfing or war and the newbie is left unanswered and confused about the rules and regulation. I've been trying to answer all of their questions and be polite with them and keeping it simple for them.

​

2.2 Why should we choose you over the other applicants?:

You should choose me for helper position because I'm an old member of this community, working hard day by day, trying to help out every newbie who's asking their question over newbie channel, I'm active on forums and also in-game. I try to be friendly and helpful with every player out there and always try to avoid arguments over global chat but sometimes I lose the temper but it won't happen anymore, I promise. And also I've been a helper before under Sona and Jordan Trapz so I'm experienced also of how things work.

​

2.3 :

​
3. Background Check
​

3.1 Biography:

My name is Ebo Johnson, My first name was Ebo Clarkson. I was born in the month of October, 1997 ((according to my in-game age)). My whole childhood spent with the Johnsons. When I was 2 years old, there was a war going on between Police and the gangstars around the city, my family left me at the graveyard of my grandma's. When Charles Johnson was passing by the graveyard to meet his other late Johnson brothers, he found me there crying so he adopted me and grew me up and taught me how things work in the street, but I wasn't really into gun fights and gang stuff so I worked as a waiter in a restaurant and earned some money for my school and college, I never asked for money from my elder Johnson brothers, once I graduated, I left doing jobs and asked my brother Charles if he will teach me about how they live their lives around this city. He taught me how they worked in gangs, as cops and as medics. But most of the time, they stayed as a gangstar because they enjoyed their life more as a gangstar than being as cops. Once I grew up, one of Johnson, Phillip Johnson told CJ that I've earned the opportunity to be a part of Johnson brothers. So later, Charles called me in the Johnsons Safehouse which was located behind the Alhambra, I saw that the elder brothers of the Johnson family were sitting on the couches, waiting for me. Charles asked me to take a seat beside Kane Johnson, Kane tied my hands quickly and then blindfolded me. I panicked and but I tried to stay calm because I trust them, all of them. Woodcock, the oldest brother of Johnsons came to me and took out his knife from his pocket and scratched my hand with that knife, a sign that proves that you are a now Johnson brother. Since then, I am known as Ebo Johnson. Most of the Johnson brothers left this city and moved out of country and spending their lives with their soulmate but only me and Charles Johnson stayed in Los Santos and working as Cops.

​

3.2 Security Information (/stats):
​
3.3 Show a screenshot of your (/punlist):
​
3.4 Activity Status (How active are you in hours)?:
I'm active nearly 5 to 6 hours a day, but sometimes when I've assignment to do(graphical designing), so 3 hours a day.
​
3.5 Past Name(s):
I don't have any past names, if I ever had, it was when I was newbie but then I stayed as Ebo Johnson for years.
​
3.6 Do you have any experience (Roleplay):
Yes.

LSFMD, been every rank and leading HR except Deputy Comissioner and Comissioner.

LSPD, Been sergeant rank under Ramcharans.

FBI, currently Supervisory Agent and leading CID.

Been in many gangs, been rank 6 too for thrice.​
4. Administrative Background Check
​

4.1 Do you have any active DM warnings?:

4.2 Have you ever been DM warned?:

4.3 Have you ever been Admin Jailed?:

When I was a newbie, yes many times. But not for almost an year.

​

4.4 Have you been Admin jailed / warned in the past month?:

4.5 Have you ever been banned?:

Yes, 4 times. twice were insufficient evidence, once for nametagging and my account was disabled, I didn't use the hack but I was almost leaving the community for good so I didn't quite try to come back and post an appeal, later I tried confessing already (i didn't use but i wanted to get unbanned) but they said that they can't enable the account which is disabled by Barney, so I created a new account, but later it got enabled so I started playing with it. And recently before 3 months, I got banned for bikefalling.cs, my brother plays on diff DM server (can't advertise) but I confessed already before rejecting that I didn't use, I told jacob that yes I've them, bikefalling.cs and flipnrepair.cs, so he showed some mercy on me and gave me temp ban. Don't mind this last ban, it was by COCK.

​

4.6 Have you ever been a helper before?:

Yes once under Sona as Helper Manager and Jordan Trapz as his assistant, but I was terminated because of arguing over global chat.

​
5. Contract Agreement
​- Remain professional at all times. Being a helper means being a rolemodel for the rest of the players.
- Remain active and assistant whenever you can around the map, do not ignore players that ask for your help (newbie chat is your last duty, it begins with helping around first).
- Camp newbie spawn whenever you have some free time. Make sure there is at least 1 helper at all times.
- Never rulebreak. The slightest rulebreak will lead you to an immediate removal.
- Do not leak anything from the private helper section on the forums and the /c chat. Anything said there, stays there.
- When you see an incoming helpme request, do not accept it as a PM or refer it to the newbie chat. If you can't find a Senior Helper on /c, accept it as a PM and meet up with the player if necessary (make sure they know to NEVER refer a helpme request to the newbie chat, and focus on giving them to senior helpers).
- Senior Helpers NEVER accept help requests as a PM. Only /accepthelp for private assistance.
- Helpers do not warn abusers over the newbie chat, ignore them and let the admins deal with it (Senior Helpers mute where necessary).
- Do not provide more than 1-2 answers for the same question.
- Agreeing to this contract you confirm to have skype downloaded and working.
- Agreeing to this contract you confirm to have teamspeak downloaded and working.
- Forum name is the same as IG name (or similar).

5.1 Do you agree with these terms & conditions?:

5.2 Do you meet the requirements set?:

5.3 Do you agree that the information provided is accurate and true?:

5.4 Signed:
Last edited: