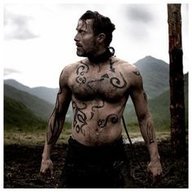 Joined

Apr 11, 2013
Messages

2,371
Reaction score

5,028
​
Good day outlaws,
In the upcoming week, we intend on hosting a
Double XP weekend
for you guys to celebrate what you have achieved on Lawless Roleplay. You have supported us intensively by referring new players here, helping new players, promoting Lawless Roleplay and most importantly having fun. Without you guys, we simply wouldn't be able to continue doing what we love to do.
Who?!
When?!
The Double XP weekend will be on from 10 and 11th May, 2014!​
It will not be on for specific times but throughout the 48 hours. This is so everyone can have a chance at it and enjoy it to the fullest. We understand that not everyone can make it for specific times set due to other commitments. That's why we've decided to host it for 48 hours, the entire weekend! Now you have an equal chance as the other guy to level and compete with fellow outlaws.
We hope you guys use the Double XP to your advantage and start racking in them levels. As for myself, I'm going to be raising up my hooker level to five and beyond to beat everyone on the top 20 players list! You can find out stats on almost everything Lawless In Game related
here.
Inform all of your friends about this weekend! I'm going to be raising awareness on our official facebook page (
www.facebook.com/lawlessrp
) also which continues to grow stronger than my love for hookers.
Have fun and good luck beating each other on the top 20 players list! (Good luck keeping up with me!).​