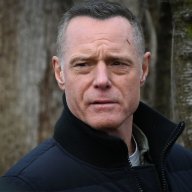 Restaurateur
Retired Admin
Old School 2013
Joined

Apr 16, 2013
Messages

6,048
Reaction score

3,869
Level

1
Awards

7
Just because you guys are awesome and we really love having you guys playing Lawless Roleplay! We want to give you a chance to invite your friends from other servers and communities to try Lawless Roleplay next week. We'll be giving them a special booster!
As a token of our gratitude for all that
you
have done for the community, we are activating
Double EXP
for the following weekend! We have some really fun stuff planned for you guys in November and December.
The Double EXP weekend will be on from Friday 21st November (23:59 AM GMT +0) to Sunday 23rd November (23:59 AM GMT +0).
​
Start Times
Los Angeles (GMT -8) - 3:59 PM
Chicago (GMT -6) - 5:59 PM
New York (GMT -5) - 6:59 PM
Rio de Janeiro (GMT -2) - 9:59 PM
London (GMT +0) - 11: 59 PM
Vienna (GMT +1) - 00:59 AM
Mumbai (GMT +5.5) - 5:29 AM
Manila (GMT +8) - 07:59 AM
Auckland (GMT +13) - 12:59 PM

​
Info
It will not be on for specific times but throughout the 48 hours. This is so everyone can have a chance at it and enjoy it to the fullest. We understand that not everyone can make it for specific times set due to other commitments. That's why we've decided to host it for 48 hours, the entire weekend! Now you have an equal chance as the other guy to level and compete with fellow outlaws.
Make sure you take a look at our statistics page of the forums (
Click me
) where you can find an interactive interface of the top players of Lawless based on jobs, wealth, played hours and more!
Inform all of your friends about this special weekend! Have fun and have a nice, joy-filled, weekend!​
Last edited by a moderator: