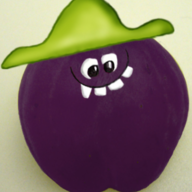 Senior Administrator
Joined

Mar 20, 2014
Messages

3,043
Reaction score

1,052
Awards

1
The Department of Technology has noticed scams coming through our discord servers within our community for the scammer to gain cash and other in-game assets, and we believe in making sure you avoid these problems in the future to follow up on this information. Discord is a platform that allows us to engage to meet new people and play games with each other, however, it isn't to be used as a scamming platform for the players to obtain cash and other in-game assets for there own benefit.
How do I know if the user is fake?
Within discord servers, users are able to change their name's within the discord server in general and also abe to change their discord profile names. Allowing the user to change their discord name in a server is limited depending if the role(s) is allowing that user to change there name for the server, whilst not changing their profile.
Example: Discord Server: John_Doe; but there main discord account name could be Simon#0000
How do I know if the user isn't fake?
When you join a discord server, you'll often see a list located on the right-hand side of the server, this list will show the following. The only way you're able to justify if the user is real is by checking his ID (#0000).
Who is online
Show you what role the discord server user has got and what games they're playing on.
You're able to contact them without having to add them as a friend (limited to profile settings/server settings).
How do I know if I'm messaging the correct Discord user?
Quite often a discord user would just go ahead and begin to message the real 'John_Doe' which in fact he isn't the real 'John_Doe'. To avoid this problem, please double-check the following. You can check the Discord user's ID by clicking on the top of the discord message and then going back to the main public discord server list, again this is located on the right-hand side of the main server.
Profile photo.
A list of mutual servers
Profile name and server discord name.
Discord ID (#0000)
Last edited by a moderator: