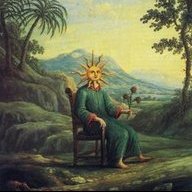 The Solar Deity
Retired Admin
Joined

Aug 17, 2013
Messages

3,150
Reaction score

3,621
Lawless Roleplay Discord
​
Lawless Roleplay is more than just a server, we are a community! Which is why our technology team has worked tirelessly to set up the Discord server. We have also introduced Discord and Forum integration, meaning that you can link your forum account to your Discord account so that you automatically get your roles and more. Additionally, Discord will now only display channels that are valid for you, instead of all of them.
Forum and Discord Integration
With the new plugin that we've installed, we have a lot more flexibility with what we can do on discord. Here are some of the features that the new plug-in provides for us:
Allow registration/login through the Discord
Automatic assignment of roles based on your forum usergroups. No more waiting around for roles!
Automatic namechange to match your forum username
Sync of bans on the forum to discord
Chat tab on the forum navigation bar with the list of people currently on discord
Discord Functionality
Now that the Forums and Discord work with each other, you will need to link your Forum and Discord account to use the platform. You can link your forum and discord account by using this
link
.
Because of this update, we encourage all of our players to join our Discord server and communicate with the other players in their faction, gangs, staff team and help us develop this newly updated platform. So jump on the bandwagon now! Get your gang or faction to the top with top-class communication! Join us at
www.lawlessrp.com/discord