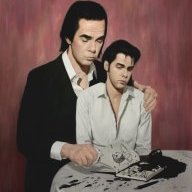 Joined

Nov 8, 2013
Messages

1,469
Reaction score

1,023
Awards

3
Dead Body Found in a Mysterious House
By: Bodan Talev | November 15, 2015​

NORTH ROCK - One month ago, Dave Rodgers was found missing from his house. His parents said that he went to a birthday and never came back. Last night
an armless dead body was found in a small forest house in Los Santos.
A random lumberjack saw the murder and alerted the police just before 1 PM.
The Los Santos Police Department and the
Federal Bureau of Investigation
have responded and are investigating the man's death. At this time, there is no suspected foul play, according to the Los Santos Police Department. A camera was found under the victim and there were pictures of the birthday. The Los Santos Police Department showed the pictures to Dave's parents and they confirmed its him.

Dr. Bauer has accepted the case for autopsy.

I've interviewed the lumberjack and here's what he said.
Bodan Talev:
Hello there, as I heard you are the witness of the awful murder.
Lumberjack:
Indeed, I am.
Bodan Talev:
Tell me what happened.
Lumberjack:
I went cutting some trees in the forest and suddenly I've heard some screaming. I went there as fast as I can but I was to late. What I saw is the murderer cutting his hand, hitting the victim with a hammer and running away. I tried to save the victim, but I was too late. I've alerted the police right away and they said they will take over the case.
Bodan Talev:
Alright, bye.
Lumberjack:

Bye.
((
You can post a comment by using this format:
))