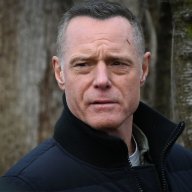 Restaurateur
Retired Admin
Old School 2013
Joined

Apr 16, 2013
Messages

6,048
Reaction score

3,869
Level

1
Awards

7
As of recent discussions and a broader uncertainty regarding this topic, please find an official statement here:
This is when a member replies to a complaint with inrelevent posts.
You are allowed to post in any complaint as long as you are directly involved or an administrator granted you permission.
We do not tolerate fights and usage of inappropriate language between our players or staff. Your message will be deleted so please avoid facing such incidents in the future.

Note that your account's access may be limited based on these actions, these actions may also result into a removal of any moderation or special access. Ignoring our warnings and further posting may lead into a temporary suspension of your account.
It is by rule that posting in a Forum Complaint where you are not directly involved and/or an administrator has not granted you permission goes against the Forum Rules and it will result in a formal Forum Warning and possible ban from the forums.
Just like in real life processes there is a judge(administrator), the accuser(complainer) and the defender(accused player). You may however view the complaints, but refrain from giving your input which may affect or not the complaint moderators discretion. Nonetheless, you may contact the administrators
privately
if you have anything to state regarding the complaint.
We believe this rule is supporting complainers and accused player, as well as administrators', discretion and will also help our new community members to find the Complaint System a proper Dispute System without having third party speculations.
Thank you for your understanding.
Sincerely, Staff Team.