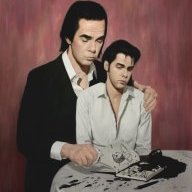 Joined

Nov 8, 2013
Messages

1,469
Reaction score

1,023
Awards

3
Capone Bistro
By: Bodan Talev | December 5, 2015​

Idlewood, Los Santons - 28th November 2015, a new wonderful Bistro was opened. Capone Bistro. They are located in the south-east of Los Santos, near Pizzeria Italiana, Idlewood. They serve a variety of different foods and all of them are Italian. Also, their food is made of local ingredients.
This list here is their tasty menu:



Pasta



Pasta alla Carbonara 7$
Pasta Arrabiata 7$
Pasta e vongole 7$



Pizza



Pizza Margherita 4$
Pizza 4 Stagioni 5$
Pizza Quattro Formaggi 5$


Fried Mozzarella Sticks 3$
Spinach and Mushrooms 4$
Grilled Salmon 6$
Dessert



Tiramisù 2$
Coconut Sorbet 2$
Lemon Sorbet 2$
Profiteroles 2$



Drinks



0,25L Beer 2$
0,5L Beer 3,50$
1L Beer 5$
Lemon Soda 1$
Sprunk 1$
Coca Cola 2$
Prosecco Wine 25$
Whiskey 9$
Vodka 10$



Specialties



Capone Special 10$
Lawless Pizza 69$
Lawless Pasta 69$


You can see their small menu in the picture below.

Don't have a computer at home? Fan of poker? Well you can come here and play videopoker as much as you want.

I've talked to Pete, one of the owners of the Bistro, here's what he said:
Bodan Talev:
Hello there.
Pete Capone:
Hello
Bodan Talev:
Can you tell me when you opened the Bistro?
Pete Capone:
Sure, we opened it on 28th November 2015.
Bodan Talev:

What kind of food do you serve?


Pete Capone:

We serve a variety of different foods and all of them are Italian. Also, the food is made of local ingredients.
Bodan Talev:
Do you have any plans about expanding it?
Pete Capone:
Yes, we do. We are hoping to expand this within a few days, perhaps open a second floor with a balcony.
Bodan Talev:
I can see this is a pretty good location to start a business in.
Pete Capone:
Indeed it is.
Bodan Talev:
Alright, thanks for the information.
Pete Capone:
No problem.

If you are a good cook or something similar. Well this is the right place for you... They are hiring cooks, waiters, bartenders etc. It's a well paid job!

​
((
You can post a comment by using this format:
))