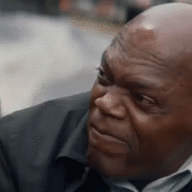 Retired Admin
HellBanianz BloCc
Old School 2013
Joined

Jun 13, 2013
Messages

8,306
Reaction score

3,993
Level

1
Awards

3
2 weeks of Ivy - Giveaway
​
Hello Lunatics,
Everyone loves getting free stuff, well this time it's even easier to get free stuff. We'll be hosting a giveaway and you can the lucky winner to get that sweet 2 weeks of ivy.
Why use gleam.io?
We'll be using Gleam.io for this raffle, this is to ensure everything is fair for everyone and a winner will be picked randomly by the system.
Participating in the raffle is easy, here's how you enter:
Log in to a social media account, you can only enter once with each social media account. Choices are; E-mail, Facebook, Instagram, Soundcloud or Twitter.
You will be given a few options to enter, the more you enter, the bigger your chance is on winning the raffle.
The system will randomly pick an entry after the competition has finished. Whoever has that entry, is the lucky winner and gets to go home with 14 days of ivy.
Best of luck to everyone!

Winners will be announced the 15th of May.

​
Greetings,
Community Relations Team.