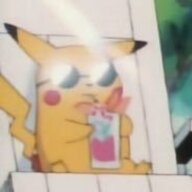 Joined

Apr 28, 2013
Messages

2,497
Reaction score

1,727
I've seen a lot of people sending help requests that look a little something like "plz tp me im stuck!!!!" or "PLZZZZZ ANSWER FAST", Which inspired to give you guys a quick guide on when and how to use /helpme. Our helper team would appreciate if you gave this a read.
When do I use /helpme?
Do
NOT
use /helpme when:
- You're stuck and can't get out
- You're falling
- You need a teleport
- Someone is DMing you
- You need a revive
- Its not a
QUESTION
Yes, we can forward your request to the administrators, but using /report is
always
the preferred option you should go for if you're in need of help from an administrator. We are
helpers
, not
administrators
.
DO
use /helpme when:
- You can't find a certain spot
- You have a question about donations
- You can't figure out how a job works
- when you have a
QUESTION
How do I use /helpme?

How
NOT
to use /helpme:
- "PLZZ HELP ME"
- "PLZZZZ ACCEPT FAST"
- "PLZ TP TO ME PLZZZ"
- "FUCK SAKE ACCEPT ME PLZZ"
- "ANY HELPER?????"
- Etc.
The
RIGHT
way to use /helpme:
- "I'm unsure about what I'm supposed to do with the drug smuggling job."
- "Can someone show me where the Amphibia Corp. HQ is?"
- "I have some questions regarding donations."
- "I'm having some trouble applying for the LSPD. Could someone help me?"
- Etc.
Thank you for reading this very helpful guide and taking it into consideration.
Last edited: