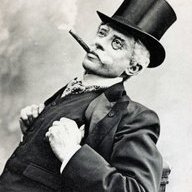 Joined

May 28, 2013
Messages

2,905
Reaction score

1,342
-
Upgrade Points
-Usage
-Upgrade Points
​
Q
:
How to get them ?
A
:
Upgrade points are points you gain upon leveling up (/buylevel) , You get 2 upgrade points everytime you level up
Q
: What do they do ?
A
:
Each one of them got its own usage (armor , gunlocker , gunlocker2 , cargunlocker , drug addict , painkiller
Lets start with

Armor
The armor upgrade gives you the ability to spawn with armor ( when you spawn inside the hospital after death) , you need 1 upgrade point to upgrade it
As for 1 upgrade point you gain 1 spawn armor ( as a non donator you can get a maximum of 50 spawn armor )
Gunlocker

This upgrade gives you the ability to increase the capacity of your house gun safe ( When you buy a house you get to deposit only
ONE
weapon , by this upgrade you can upgrade your gunlockers to hold up to
THREE
weapons) it costs you 2 upgrade points to do that upgrade
.

Gunlocker2

i
ts the same as
gunlocker
but for your second house ( donators have the ability to own 2 houses so this actually helps them )
Cargunlocker
Same as
Gunlocker
and
Gunlocker2
but for your vehicle ( increase the capacity of your trunk to hold up to
THREE
weapons inside your car trunk instead of
ONE
)


Drug addict
its the most useful upgrade and you should start upgrading it first because by this upgrade
- you will be able to have up to 152 vest ( if you are level 3 drug addict )
-The drugs will have more effect ( as level 3 drug addict upon using crack you get 16 armor and when using chemicals you gain another 16 armor which makes it 32 armor by
ONLY
using 2 grams of crack and 2 grams of chemicals
Caution !
Do not use crack when you have 121+ vest or you will get overdose
Tip : to get 152 armor you need to be level 3 drug addict and you must have exactly 120 armor then use crack and use chemicals.
Painkiller
Another good upgrade which allow you to have up to 130 health points ( if you are level 3 painkiller )
The only way to get the 130 health points is
-by eating from restaurants
-Getting a heal by a medic
- using a medkit