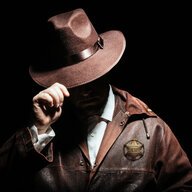 Management
Joined

Nov 6, 2014
Messages

4,422
Reaction score

1,850
In-Character Name:
Toompert_Daman​
Service:
SA:MP​
Question:
Hi,
I hope someone can help me.
After I was brutally forced to upgrade to windows 10 by Bill Gates and his henchmen my GTA SA:MP installation did not work anymore. The game did not even run properly using the
completely
clean install that I use all the time. I did some research and other people had to same problems as I had configuring it on Win 10. I then found the suggestion to use '
SAMP addon 2.0
' which fixed the problems and works perfectly. I have been using it for a few weeks now and it does the job, the graphics look pretty good, and most importantly: I haven't crashed ever since installing it! This is life saver cause I used to regularly crash, especially when teleporting, flying or with certain events. Now for the first time ever I have a setup where the cleos that I need work well and I don't crash anymore so I am not looking to change that. I have tried 23984234768734682346 setups of SAMP and some look better than others but they ALL crash way too often.
Anyway I have 2 minor problems with this installations. The first one is that other people can't see when I'm tabbed (they don't see the hourglass icon). I find this quite annoying for some reason, mainly because people talk to me and think i have heard what they said. I want to be able to tab in peace. The people who made the addon listed it as an improvement
Disable pause in Esc and when minimized
The second 'problem' is that I digi armor and hp doesn't work with this addon, which i find quite handy and would like to have.
I hope there is someone that has encountered this problem as well and was able to fix it (mainly the tab problem). Preferably someone that is in the group of people that I found who weren't able to run SAMP on Windows 10 without this addon.
Thanks for reading, I know you guys hate that
<3​