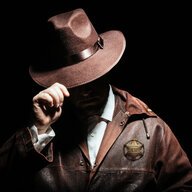 Management
Joined

Nov 6, 2014
Messages

4,424
Reaction score

1,849
In-Character Name:
Toompert_Daman​
Service:
Teamspeak​
Question:
I can't connect to any TS server on my laptop, I can on my PC that's on the same internet connection. I get this error:
I can only connect to the Public TS server voice.teamspeak.com
I've tried
- Reinstalling TS
- Windows system recovery
- Flushing DNS
- Manually setting a different DNS
- Turned firewall / anti-virus off
- I've tried ts.lawlessrp.com + the IP adress in numbers
- And a few other things
EDIT:
- Tried to manually update Teamspeak
- Tried disconnecting / reconnection the router / modem
- Reset the router
- Turned the router's firewall off through logging in on my own ip (the control panel thing)
Hope one of you can help.
Cheers!​
Last edited: