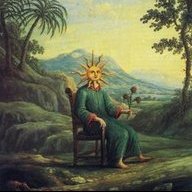 The Solar Deity
Retired Admin
Joined

Aug 17, 2013
Messages

3,150
Reaction score

3,621
The Public Relations Team
​



Hello Lunatics,
This is an announcement to inform you of the revival of the public relations team. From this coming Monday the entire social media side of Lawless Roleplay will be refilled with events with prizes for you, the players, to get your hands on. Our events will be hosted
primarily
on our main facebook page. Some events may be hosted on other platforms, such as our steam group (details below) We thank you for your patience and we promise to host up to 8 events a week! So, get those social networks open!

We have a lot of interesting events planned as a department and we cannot wait to start handing out prizes. The upkeep of all of our social media is not the easiest thing in the world, so, I would also like to take this time to thank our past Public Relations Managers, Franz Capone and Jamie Cool. Hopefully we'll see you on our social media pages!
YouTube:
www.youtube.com/user/LawlessRP
Facebook:
www.facebook.com/LawlessRP
Steam:
www.steamcommunity.com/groups/lawlessrp
Twitter:
www.twitter.com/LawlessRoleplay
Rockstar Social Club:
www.socialclub.rockstargames.com/crew/lawless-roleplay
ASK.fm:
www.ask.fm/LawlessRoleplay