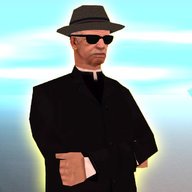 Joined

Apr 11, 2013
Messages

10,645
Reaction score

7,041
Level

2
Awards

5
Server Update v1.5.40
​
​
Lawless Roleplay uses a custom state of the art anticheat and protection system called C.O.C.K. which is short for Coded Observation Cheat K-Liner. Since the release of C.O.C.K. version 2.0 in 2015, there have been only minor editions and revisions done which is why I am extremely excited to announce that C.O.C.K. version 3.0 is now ready to be released as a public beta.

While this update may not seem significant to many members but this new version of C.O.C.K. has been in the works since 2015 and only being able to publicly test it now is a major achievement and a merit to the complexity and advanced code.

With this update, C.O.C.K. can now detect over 50 types of different cheats, exploits and game breaking experiences - all with the aim of delivering the smoothest game play.

In addition to C.O.C.K. version 3.0, material pick up locations will be giving out bonus materials in their first few hours of capture (until the next material pick up point is captured), although, cops can shut down the bonus material giveaway.

- Normal material run rates depending on forklift skill: 275, 300, 325, 350, 400
- Bonus material run rates depending on forklift skill: 300, 325, 350, 400, 450
- There can only be one material route offering bonus materials, it alternates between whichever material point is up for grabs
- If the cops shut the material point down then there will be no bonus until a gang captures a material point

There is now a new turf perk called payroll which when owned by a gang allows their members to not get any notoriety while in ownership of that gang. However when cops shut this turf down, they will receive a bonus $600 on top of their standard $600 turf shut down payment every paycheck.

Finally, I have also decreased the gambling level to 8 and have added /vs and /vst as /vstorage access commands.​