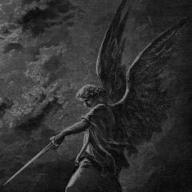 Head Administrator
Multimedia
Content Creator
Joined

Jul 5, 2016
Messages

4,342
Reaction score

918
Level

2
Awards

7
​
Who are we?
The main focus of this Committee is closing the gap between the server administration and the players. With the help of the Committee, we will try to tackle any server related issues and/or changes that have to be made in order to improve the community. Committee members care about the community and want to make it a better place to play
.
Information
Greetings, Lunatics of Lawless Roleplay. I hope you are all having a great day. As I have been appointed as the new Chairman of the Advisory Committee we have taken a step forward, with the team and decided to conduct a Survey for the Lawless Community, we would love to hear from you what type of suggestions you have and what changes you would like to see. This will help us improve the Community and prioritize new features. We take each of your opinions into account so be sure to spend a few minutes of your time filling out the Survey.
The Survey has a set of 11 questions. The important ones are marked with "required" which means you have to fill that out. We are using a platform called Google Forms and I assume everyone knows how to operate in it, in order to answer the survey you need to sign with your Google account so we can keep a track of each response and there is no double submission. A Common question arises amongst ourselves and that is
how will the survey work?.
We will be collecting up to 60 responses from the players and then discuss it within the team, out of the 60 or maybe even fewer submissions we will select 10 best feedbacks. We will hold another announcement as a Survey update for those chosen responses.
The 10 players who left us feedbacks and have given us fantastic suggestions for the Survey Update topic will be rewarded with
14 days of IVY which comes with Custom Usertitle
! The thread will be left open for 7 days for everyone to argue/oppose/accept or basically discuss how the mentioned suggestions can be improved and how it is going to leave an impact on the server, once the final day of debate ends, the thread will be locked and the revised responses will be forward to Boss Simon to finalize and then execute.
Once again we value your feedback and we would love to hear about your experience in Lawless Roleplay. We will be accepting responses until 13/09/2020 so what are you waiting for? link is below and visit the site to answer the first Server Survey.
Shine on Lunatics!
Shoutout to the Committee Members
!
Signed,
Lance
Advisory Committee Chairman
Last edited by a moderator: