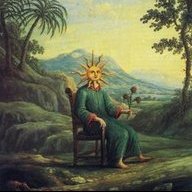 The Solar Deity
Retired Admin
Joined

Aug 17, 2013
Messages

3,150
Reaction score

3,621
Server Maintenance - 3rd of January 2016
​

Hello Lunatics,

This is just a quick announcement to inform you that there will be a single hour of server down-time for a quick upgrade we're making to the server. The reason we will be down is so that the firewall and firmware of the server can be upgraded and the general connection speed of the server can be increased. From this we can hopefully say that there will be less threat of a DDoS attack in the future.

In response to this down-time we've made the decision to extend the double-experience event until Monday the 11th of January 2016. As well as this, 3-4 events will be made when the server is back up and the rewards for winning will range from Ivy Donator to a free house. Make sure you're online with your friends for a chance to win these rewards!

Updates will be made by Barney on the shoutbox every step of the way!

Thanks,
Lawless Roleplay Administrative Team. ​