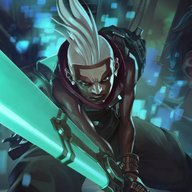 Joined

Nov 24, 2014
Messages

470
Reaction score

109
In-Character Name:
Santino_Santana​
Service:
SA:MP​
Question:
So recently I've encountered a weird problem with SAMP.So basically my PC crashes randomly while playing SAMP.It's not shutting down nor blue screening.My screen turns black and I hear a constant shuttering noise coming from my headphones.I have to manually restart my PC.
I've found these things out:
High End games like Battlefield,CoD,LoL,Darksiders don't crash.
I've reinstalled my entire GTA SA and still it didn't fix
Singleplayer crashes as well.
Crashes are random and totally unpredictable.
HALP PLS ;-;​