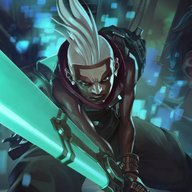 Joined

Nov 24, 2014
Messages

470
Reaction score

109
In-Character Name:
Santino_D_Silva​
Service:
SA:MP​
Question:
Ayo IT side of Lawless,I need your help.
I have this friend who has a pretty low end PC
He's got an intel dual core E5300 I believe and 4 gigs of DDR3 ram
And he's got a gt 730 that he's using right now.He also has an unused R7 250 that he got as a "gift".I'd like to ask if his PC is enough to play SAMP at med-high.
I know it can play it at that settings but I'm wondering if he can record at 480P or 720P(Not possible I think) without having much FPS drop..
Thanks
Ik his pc is potato af,it's pretty old cuz his laptop broke down.​