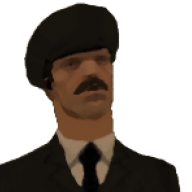 Joined

Apr 16, 2013
Messages

364
Reaction score

387
Los Santos reputation diminished by public


Image captured by photographer Bilbo Baggins
​
Every corner, every alley, every place you look - vehicles lay abandoned, on fire, maybe with drugs and guns hidden in every nook and cranny, perhaps in plain sight. Abandoned vehicles left on the streets are diminishing the reputation in which Los Santos has earned - its beauty.
Los Santos has been recognized as a city of beauty; it's the atmosphere, the architecture, decades of building itself up from nothing, only to be degraded by those who claim to love it most - the public.
Image captured by photographer Bilbo Baggins
​
Vehicles left abandoned, blocking one side of what could possibly be the busiest road in Los Santos. Police cars screaming up and down the roads, paramedics scrambling to get to their patients in time, bystanders, traveling to work and home. Cars left abandoned, are not only diminishing the reputation Los Santos has earned, but it is posing to be a risk to commuters, and even the ones who set out to protect and serve the city in which you treat like nothing more than the child you never wanted.

Image captured by photographer Bilbo Baggins
​
Police vehicles left abandoned, blocking a lane in front of their main headquarters - a road frequently traveled, even by the police when rushing to an emergency. Their cruisers, parked in a no parking zone, of course, assuming the word 'parked' is applicable in this situation.

Image captured by photographer Bilbo Baggins
​

Police have a unit assigned to towing vehicles, whether this is due to unpaid fines, defects, perhaps the driver was under the influence. The Police Department have a unit for collecting cars, but they refuse to do anything about the situation.

Image captured by photographer Bilbo Baggins
​
This image captures the issue of abandoned vehicles (right side - in front of the ammunation) and the left side, being unobstructed, how the streets should be.

The Los Santos Police Department should perhaps invest a little more time and effort in keeping the streets clean, the ones they swore an oath to protect. Not only will cleaning the streets make Los Santos a cleaner, more organised city, but safer, with what should be a drop in vehicular related accidents on the roads.



Article written by Bilbo Baggins, 15/01/16