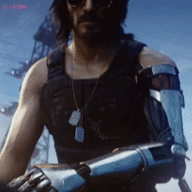 Retired Admin
Joined

Feb 21, 2016
Messages

1,385
Reaction score

978
Guys Iam having some issues with my samp the previous day and its not solved till now.
What's happening is that whenever I click on the "connect to server" button a windows pop up displaying this:
But the thing is that I can play without Samp just singleplayer.But who the fuck need singleplayer?
Also i have'nt done any alterations or any shit like that.I played on Lawless yesterday and when i /qed for sometime and came back and this error popped up randomly.I hope there is somebody out here who might've experienced this issue and got it solved..if yes iam requesting our sincere help.
I already spend hours on google to find a solution but Iam stuck halfway hoping someone to help me and this is my last step..requesting you guys for help.
>>>BTW these are all the things that I have tried(Nothing worked so far)
Tried reinstalling samp about 6 to 7 times still no hope
Tried deleting the gta_sa.set from documents
Tried installing the microsoft visual C++ (2005,2013,2015 versions)
Can someone help me to solve this issue.I would be so grateful for those who could help me.I know you guys might've encountered such things like c'mon
Hope you guys help me out (i really want to play lawless plzz)
Thank you