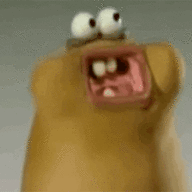 Assistant Management
Old School 2013
Joined

Apr 13, 2013
Messages

7,733
Reaction score

1,647
Level

1
Awards

5
We have taken your feed backs & suggestions into consideration, and the rules below have been adjusted as per your request.


Please note:
All rules and punishments listed are only guidelines. Punishments can be less or more severe and depends on the situation and discretion of the admin.
Rule Adjustment: Deathmatch
​
- Do not attack other players for no reason (Deathmatch)
This includes attacking other players without a realistic in-character reason such as out of character conflicts and disputes. For example:
You may not attack over fights that occur on public channels such as Global chat, Old-schools chat, /newb, etc

You may not attack a player for refusing to leave a public place (IE. Paintball, etc). However, you may attack them if they refused to leave a private location such as an owned house, interior, land, or a gang HQ

You may not attack a player by causing a car accident with the intention of killing the other driver involved, or purposely getting yourself rammed in order to attain a reason to kill the other player
You are not allowed to pay a player to let him kill another player
- You may contract them as it is the only legitimate method to get another person killed by paying
Killing over Dice-bet
- Whether you lost or not, you may not attack a player for winning a dice-bet against you.
Killing over Drugs
- You may not attack someone for taking the drugs from the Drug Labs while you are Drug Smuggling. Such labs are not owned by players. (Crack Lab, Chems Lab, Drug Den)
Killing over Spam
- You may not attack a player for spamming. However, if they've been asked to stop, and they have continued, you may attack them
Killing over Server vehicles or Job Vehicles
- You may not attack any player for using the server or job vehicles. regardless if you've just delivered it, whoever enters the truck first is considered as the temporary owner of the truck and may not be killed for it until the delivery is over. However, you may attack whoever hijacks you out of such vehicles
Killing Most wanted
- You may not attack a most wanted player unless you are a Law Enforcement Officer, or you have an In-character reason to attack
Defending/Aiding Friends
-You may defend your friends, and assist them during any scenarios. However, gangs are not allowed to aid factions and vice-versa.
Policies above are basic examples of the most common scenarios with go through on a daily basis, not rules that must be followed. Just because examples of other situations are not written that means they are not punishable. If your actions harm the game play of another player, you can be punished at the discretion of the administrator
Rule Adjustment: Robberies

​
Robbing is when you force another player to give you something or you steal something from another player/ gang/ faction or group - this is often money.
Players who are level 4 and below can not be robbed nor can they rob other players (you can only rob players level 5 or above)
The robber and anyone helping with the robbery must be level 5 or above
You cannot rob over $5,000 (this includes items worth over $5,000)
You cannot rob the same person within a 48 hour period (this includes any assailants present during the robbery)
You must give the other player at least 60 seconds to respond. If they fail to comply, you may shoot them
You may kill the player only if they attempt to escape, refuse to pay, or attack within 60 seconds. If they do not have the requested amount then you may not kill them. You must give them 60 seconds to interact
(Taking a step backward, or forward, or turning around can not be considered as an attempt to escape)
You no longer can rob in public overcrowded places such as Paintball Market Area, Mall, and around hospitals, banks, casinos and governmental headquarters such as LSPD, FBI, and SA News
A server made by players for players
​