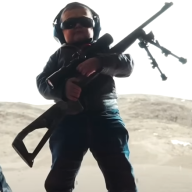 Head Administrator
F.B.I
Joined

Aug 20, 2017
Messages

2,732
Reaction score

365
Awards

1
HACKING PUNISHMENTS ADJUSTMENTS

​
Almost a year ago, after many players had suggested the idea of making the punishments extremely harsh, the new hacking punishments were introduced. Many thought this would be the best way to decrease the amount of hackers on Lawless Roleplay. However, after seeing the consequences that these punishments have brought, the punishments have not given us the expected results. As part of our promise to continuously improve the community and after discussing this matter with more notable people from the community, we have decided to revamp the punishments. As a result, the punishments for hacking are the following:

Troll-hacking, warping and other destructive illegal modifications

Any attempts at troll-hacking, warping and other kinds of illegal modifications will result in a
Permanent Ban
. This includes any modification which massively harms the players/server.

Hacking, advantageous game modifications, exploits and harming other player's security.

Any attempts at hacking or exploiting will result in an account suspension. These include game altering modifications which give you an advantage over other players.

First offense: 1 Month Ban

Second offense: 3 Months Ban + 50% fine of total wealth

Third offense: 6 Months Ban + 100% fine of total wealth

Fourth offense: Permanent Ban + properties being seized
(Disclaimer: The punishments listed above, may vary depending on the situation and discretion of the administrator.)

Keeping everyone banned is not fair after these changes. As a result, everyone who has their account terminated will have the opportunity to start again and play clean. Furthermore, permanently banned players might be able to start playing again. However, it depends on their history. I encourage everyone who is currently permanently banned or wants their account to be enabled, to immediately make a ban appeal. The ban moderators and myself will go through your history and act accordingly.

The administrative team has been working very hard for the past years, yet we have agreed to throw all of the work away for the sake of the server. We hope giving this chance to banned players allows them to reunite with their friends and to make new memories on Lawless Roleplay. We hope that our goodwill is taken seriously with players abiding by our server rules and being a contributing member of the community in the future.




Sergio Marquis
Head of Ban Appeals