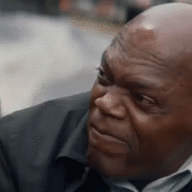 Retired Admin
HellBanianz BloCc
Old School 2013
Joined

Jun 13, 2013
Messages

8,312
Reaction score

3,994
Level

1
Awards

3
In-Character Name:
Rio_Flocka​
Service:
Other​
Question:
Please only reply to the thread if you actually know something about Nvidia Shadowplay.
Occasionally my shadowplay bugs out and starts to record my desktop, while appearing to be in GTA SA. You can see it in the upper left corner, the gta is showing, yet it records my desktop.
I only have this issue with gta, simply because I think the game is just too old to be fully working with nvidia shadowplay.
NOTE: This is not a constant issue, this occurs at random times when I alt tab back in and out, which I do a lot. But a fix would be great.
Thanks in advance.
Only person I suspect of using shadowplay is
@Kappa
​