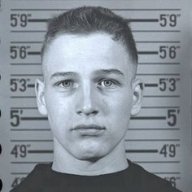 Joined

Jan 22, 2015
Messages

267
Reaction score

97
In-Character Name:
Ricardo_Phife​
Service:
Teamspeak​
Question:
Hey guys!
I have a problem with my Teamspeak. Some months ago when I were active all day and spent all that time on Teamspeak talking to friends all over the world. Anyway, I never had any problems with Teamspeak back then.
Now to the problem. I first had the old client of Teamspeak, 3.0.8 (this or whatever) and every time when I logged on Teamspeak I could not see any other people in other ts channels, only those in my same channel.
I got really annoyed with this problem and I feel handicapped on Teamspeak when I can't see a single thing in there.
I have tried logging on other Teamspeak servers, no problems at all.
I think something happened with my Teamspeak IP that day when I left Lawless for some time. I think
@Barney
or
@Shock
need to use their almighty power and solve this for me.
THEEENKS SER!!​