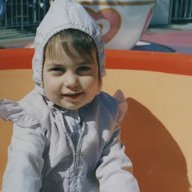 Joined

Apr 8, 2017
Messages

5
Reaction score

0
In-Character Name:
Penelope_Daverston​
Service:
SA:MP​
Question:
Hi. I was having PC problems earlier, and was wanted at the time. My computer started glitching out, and eventually I got the BSOD, all while this was happening, I was out in the middle of nowhere, in the countryside area on the SAMP map, no police around whatsoever.
When I managed to finally get my computer back up and running, I logged in and I was in prison. The system said I was imprisoned for logging out while being cuffed, but that was not what happened.
Hopefully this can be fixed, if not, eh.
Also been having a lot of trouble with the cops, who have been charging me for crimes I did not commit, such as attempted murder, and possession of an illegal firearm, I only started playing on the server today and have no freaking clue on how to even find guns. The most "outlawish" things I have been participating in are: Taking a job as a prostitute, and robbing houses, which both are mechanics of the game, so I see no issues with them. I understand if I am jailed for burglary, and prostitution after being caught in the act, but not these other false accusations.
I just assumed if I am not caught in the act, and a cop finds me wandering around doing none of these things with my friend, that if they were to detain me, it would be some form of meta-gaming, since they don't really say much when they go after you. They simply tase you, and drag you away.
https://www.twitch.tv/videos/134189925
There is a snippet from the incident in question in regards to the prison time.
Hopefully this clears up any misunderstanding, if not, my friend has more of her stream which can be provided for proof that I did not knowingly, or purposefully quit the game while being handcuffed. I had no idea the cops had even arrived, as my computer screen was unresponsive, the only thing that was working was skype.​