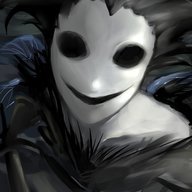 Joined

Sep 2, 2016
Messages

26
Reaction score

2
In-Character Name:
Nyx_Ulric​
Service:
SA:MP​
Question:
game keeps on stuttering/freezing even on lowest possible settings [this happen on all servers not only lawlessrp)
same problem
here
.
Things i have tried
reinstalled Windows
reinstalled GTA/SAMP
nothing works out.
i already test my hdd, cpu . no bad sectors or watever
single player and other games works fine tho.
i hope i can come out with a solution otherwise i had no choice but to stop playing.
help me thanks.
​
Last edited: