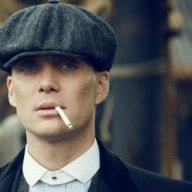 Retired Admin
Joined

Oct 20, 2013
Messages

1,624
Reaction score

709
Not Taken Serious Enough?
By: Lucas Henning | May 25th 2015​
(Bike parked on the sidewalk)
​

Market, Los Santos - Don't you feel like parking isn't being taken serious enough lately? Since 2010 the amount of parking tickets have dropped by 60% yet the amount of vehicle related complaints submitted has risen by 56%, don't you think there needs to be a change? This picture shows an FCR parked on the pavement infront of the All Saints Hospital but it doesn't just go as far as that;

(Ambulance parked on the sidewalk)
​
This picture shows an ambulance abandoned on the pavement, this is a vehicle which is owned by a group of people who use their life to safe people, or do they? Shouldn't our public services have more respect for our public walkways?
(Helicopter parked on the road)
​
This picture is completely shocking and shows the extent of disrespect authoritarian figures have for our safety. It clearly displays a standard FBI helicopter left, once again, abandoned in the middle of the road. These are people who we trust to protect us with their lives and they threaten our lives every single day.
(Quad bike on fire)
​

As warned, there was a collision between the parked FBI helicopter and a small four wheeled quad bike. The unsuspecting driver drove round the corner and was startled by the huge helicopter left in the road. Even after strenuous attempts to break, he failed and hit the helicopter. The quad was flung off to the side, as shown in the picture, and then caught fire.

(Deceased man next to helicopter)
​
As shown here, the driver fell of the vehicle at the collision and after multiple attempts to bring him back, Mr Wizzy passed away at 1800 hours last night. There can only be one person to blame for this and it is the pilot of the FBI helicopter which was left to barricade the road and eventually, to murder an oblivious citizen.
((
You can post a comment by using this format:
))