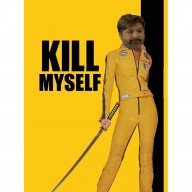 Joined

Sep 1, 2013
Messages

753
Reaction score

1,286
​
Vaas Axe - Network Producer
Greetings members of Los Santos, its your new Producer of SAN. San Andreas Network, not news. Network. And the reason im pointing this out is a news network just brings you articles, we bring you Los Santos; everything from Reviews on your favourite shops (example - Pizza, Big ammunation, Tommperts sex cabin) your favourite drug dealers and weapons merchants. We know you Los Santos don't be so shy. We also bring new competitions and new exciting ways for you the people to interact with us, the network. The prizes are big, the winrate is low so try and participate as much as you can!!.
What do you expect from us?
This can be answered below by using the current formatted comments system

And I will be happy to hear what you all have to say about the Network and how you feel we can improve with new ways to interact or new ways to bring you the news, we're very open to constructive criticism so let us know!!
SA- Networks Official Competitions
SAN will have many many, many more competitions than ever before. Complete with BRAND NEW PRIZES!!!! I have a few in mind right now. And I will post them below
MONTHLY LUNA PACK LOCO!!
ONCE
a month you will have the chance to win your very own Lunatic pack, these competitions will take place on the last or second last working day of every month when Barney gives me the money for running his news station, Jokes aside this will be a great way for you to interact.

Boxing Tourneys
Car shows
Hide and seek
(
Yes im being serious)
Races
Quizes over the National Radio
All of these competitions will be taking place throughout the month and the prizes vary from $150k - BMX. And I hope to see all of you on the streets taking part.

Thats it from me right now but stay tuned for more thank you!

Vaas Axe
SA - Network Producer
20/10/2015