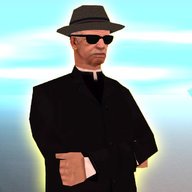 Joined

Apr 11, 2013
Messages

10,645
Reaction score

7,041
Level

2
Awards

5
It has truly been an amazing month for us at Lawless and I can tell you from a behind the scenes prospective that we have so many new and exciting features coming soon! In terms of the script and community wide events! Stay tuned as more details are released.
New Forums
As many of you may know, we have changed the forum software from IPB to a new one called XenForo. The main reason behind this was due to the countless bugs IPB came bundled with. These bugs included banning people randomly, moving people into random user groups – that really chased us away. We shopped around for different forum software and we landed on XenForo which we believe provide us with the functionality to make your experience the best it can be.
With the addition of a new forum software, we have also recruited Gerdeman into our ranks as our in house technician and expert web developer. Gerdeman has in the past few years worked for many clients by creating them amazing websites - one of his traits is the ability to create forum plugins for XenForo. He is also a talented SA:MP developer so we will be seeing a lot of him!
I don't want to give too much away but you will soon see some major site changes.
Script Updates
The scripting team now has nine members. At Lawless, one of our unique features is our thirst for creativity in everything we do. We give full freedom to our scripters to script anything they think is a good idea. Once they have finished scripting it, they present it to the Director of Development for approval and this truly allows our scripters to explore their creative side without being locked down. Being a scripter myself, I know that giving scripters freedom to script whatever they like is very important because scripters are just like artists and their creativity cannot be constrained else you get a big pile of you know what.
Recently, one of our new additions to the scripting team, Kevin Hawk, contacted me with a new idea of allowing players to purchase pieces of land and having the ability to build actual buildings on it with functional doors, windows and elevators. At first my reaction was whoa that is insane! Imagine all the possible buildings players can create – skyscrapers touching the moon, houses with secret passages… the possibilities are endless. And as a bonus creating buildings is so easy, it's a matter of buying the object whether it is a wall, a chair, a TV or a painting and just placing it wherever you like. The editing is so easy and you see it live as you are editing it. It's insane!
Click here to view some screenshots.
Donations
The donation system is now back with updated prices and products. We listened to the community feedback regarding donations and we acted on them. Some of these changes include:
Houses are now $20 instead of $30
Dynamic Doors are now $10 instead of $15
You now get a 10% when purchasing Rose or Daisy for 3 months
And many more price changes!
However, I was really surprised by how many people requested the ability to donate for NRG-500, Infernus and businesses.
We have two business tiers, tier one comes with 200 free products and include the following businesses; Nightclub, Burger Shot, Cluckin' Bell, Pizza Stack, Sex Store, Restaurant or a Gym.
Whereas tier two includes 500 products and a 24/7, Gun Store, Clothes Store or an Advertisement Store.
The rose dealership now has access to buy an Infernus for $600, 000 – alternatively this is also available in the tier two custom vehicle pack. You can now also purchase a NRG-500 for $15.
To see the new donation site then please

click here

.
Unfortunately for those who have donated already, you cannot swap your vehicles.
Please keeping sending me feedback on the donation system via private message.