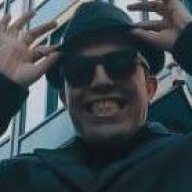 Retired Admin
Joined

Jul 21, 2016
Messages

1,564
Reaction score

340
What's this article about?
​
Hello citizens of Los Santos. Did you ever wanted to advertise your own product? Well, this is your opportunity to lift your products to new heights using San Andreas News advertisement channel. In this channel we will sign a contract with you and will advertise your product for one week, with a very small fee. You can even get your product advertised for more than a week by signing a contract of more than a week or by renewing the contract after a week.
How can I take part in this program?
​
Step 1:
Contact the Network Director Immad Carter, by calling him on his private number +111-2313((51)).
Step 2:
Give a meeting to place that you like.
Step 3:
Sign the contract, and you are good to go.
Frequently asked questions.
​
Q: Does this program cost anything?
A: Yes, it costs a fee, which is around 5.000$
Q: What can I do if I don't have a Cell Phone to contact the Network Director?
A: You can try to find him in the San Andreas News HeadQuarters.
If you have any other question, feel free to contact me.
Signed,
Panos Santo
Immad Carter
Last edited: