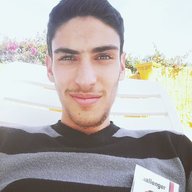 Joined

Jun 30, 2016
Messages

24
Reaction score

1
In-Character Name:
Nathan_Bomaye​
Service:
SA:MP​
Question:
Q.5: Why would I be temporarily Banned?
A.5: You would be temporarily banned if you have been banned for using illegal modifications or hacks that gives you unfair advantage over other players,aswell as for destructive behavior,scamming,etc.
Q.14: I have posted an appeal and no one responded, should I post new one?
A.14: No, just post one appeal and wait, the ban appealers will respond as soon as possible. Posting more than one appeal will make all those you've posted deleted(except the original one).(Note if no one responds to your appeal in 24hour period feel free to forum message one of the appealers).Also we would like to ask you kindly to be patient as appealers got stuff to do in their life aswell.Remember that it won't take longer than 24hours for someone to respond on your appeal.
but it's like almost a week and no respond:
http://lawlessrp.com/threads/nathan_bomayes-ban-appeal.86759/
​