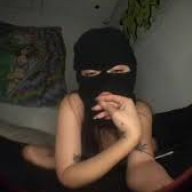 Old School 2014
Joined

Dec 1, 2014
Messages

1,090
Reaction score

332
Helper Team Application​
1. Personal Information
​

1.1 Full Name:

1.2 Age:

1.3 Timezone:

1.4 Country of residence:

1.5 When did you join the community?:

1.6 From scale of 1 to 10, how are your English grammatical skills?:
2. Examination Background
​

2.1 Why would you like to become a Helper?:

I think we need some good helper like me, i am not telling our helpers wasnt good but for me i have some much experience and some of our helpers isnt active so i want to be a part of a helper team back to prevent and help some newbies for their questions and answer it right... for me as i played like a years in our community i can help them and totally give them a right answers... because having a good helper can express people to play in our community, specially some players from different servers that all want is to play and having a good community so i wanted to reinstate to start helping again.

​

2.2 Why should we choose you over the other applicants?:

You should choose me among the other applicant because i am capable, and willing to give some time to help even tho i have much work, i will fully play lawless when my restday comes, and for me i should be hired because i have much experience i might know how to be good helper as i have been trained by our literally good helper manager and that was martin soprano,jaim kappa, rock howard and jesus cortez, i've learned some things from them and i adopt what they want me to do.

​

2.3 :

​
3. Background Check
​

3.1 Biography:

Nash is a hard working person, he got a Law Degree on University, He have quite a few years of experience within the Army, He also gathered some experience as a Security guard. He is a very good driver, he can shoot very good, and he know everything about the LSPD! Well, It all started in 1982. July 18th, 1982 to be exactly. Nash was Born with the father Oscar Lachica and his mother- Nancy Lachica. His childhood was something he called it PERFECT! The money, toys, all the electronic's that he could have had back then. Up too about 1990 everything was perfect. School was just great. He had all the friend's He could have, great grades, no enemys. Just perfect. It was in August of 1990 that his parents had a fight. He got a police playset for his good test score. He accidently took my dads phone, and broke it as him NOT paying a ticket that He wrote out to him for not picking up his underwear for his shower. He acused his mother for it, and they got into a huge fight. As He grew up in Liberty City, He ran off and got onto a bus that went to Las Venturas. Being 8 years old, and in Las Venturas, about 7 thousand miles away from my house, He was sad and lonley living in the back of a 24/7 store. He always sneaked into the store to get some food. He slept with the rats. When He was 17, He got a job at the 24/7. For 9 years he lived behind it, and now he worked there. he got a small apartment on top of the 24/7 which he got or $100 a month. I got sick at 19 years old, and had about $7,000 saved up. He didn't show up for work, and slept all day my house. Eventually He recovered and found out the worse news in his life. The 24/7 was closing. The owner was moving too San Fierro. He asked Nash to join him, and live with him for $5,000 every half a year. He had enough money, and he offered to nash a job there. Then he told to nash he would sell to nash the store for 8 thousand, or he'll give it too the original owner for 20 thousand. The owner would have build it into his own storage only usable by him. We had not many costumers at our store. Well anyways, Nash decided to move to San Fierro with the owner. He never remembered his name. When we got to San Fierro, he told me to put on these clothes. The clothes were for gay stripers at a gay club for men. He expected nash to have sex with other old men for a small amount of money. He disagreed and left his house. He never refunded my $5,000. He would have sued him, or goten' a new job, but he didn't have my papers, or passport. He just started walking. He ended up being in Los Santos. He found my parents living near Vinewood as rich people. He got his paperwork and got a job. For the next 9 years He worked at the Transfender. Now Nash, appling for the LSPD because He know what's right for this city. He know which people are bad, which are good.

​

3.2 Security Information (/stats):
​
3.3 Show a screenshot of your (/punlist):
​
3.4 Activity Status (How active are you in hours)?:
3.5 Past Name(s):
David Younx
James Morales
Noriel Younx
Dashwin Younx
William Alucard
Kodak Bronx
Zachary Drayton
Brooke Wangler​
3.6 Do you have any experience (Roleplay):
yes
i have lead
The guardians brotherhood
the underground hustlers
6miles mafia

R4 - Crenshaw - Wolly Thane
R4 - Lions Pride Rastas - Larry Wrzosek
R4 - Murdoc Corporation - Murdoc one
R2 - Fast Food Union - Summy Sunshine
R1 - Diablos Del Norte - Lance Slash
R5 - Aryan Brotherwood - Larry Wrzosek
R5 - (Crips) Taylor Thane
R4 - Los Santos Vagos CJ
R4 - Street Vedetta Racers - Meer Jet
R4 - Green Gang Hoppi Boyz - Vinay X Ramcharan
R4 - Commerece District - Klevis Simel
R1 - La Raza - Devon Bronx
R2 - 13th Street Families - Dave Jet
R3 - La Nuestra Familia - Theo King
R5 - Mara Salvatrucha 13 - Lui Drayton
R5 - The Homeless - Andy Jet
R5 - Beach Gym Union - Pank G Blaccwood
R4 - Surenos X3 - Theo King
R1 - Los Santos Crips - Theo King
R3 - Los Santos Rifa
R5 - Crips - Steve Fatloc
R4 - Crips - Cooper Mongool
R2 - Los Matones - Vlad
R4 - Glen Park Ballas - Tide Diamond
R3 - (forgot name) - Quatro Maddogg
R5 - Temple Street Bloods - Rio Flocka
R5 - Barrio 18 - Wiralez Younx
Rank 6 Vatos Locos - Adam Wrzosek - co leader
Rank 6 Hustlers - Shaze fonger - co leader
Rank 5 Infamous - Jaim Kappa
Rank 5 Six Miles Mafia - Ahmed Scaletta
Rank 5 Grove Street Families - Jazzy Thomax
Rank 5 Beach Gym Union - Pank G Blaccwood
Rank 5 Motorcycle Club - Pank G Blaccwood
Rank 5 Los Santos Crips - Ansel Vincre
Rank 6 Long beach Crips - Krayz Sosa - Corleone Lopez

And many more i forgot

FBI - Rank 4 P.R Commander - Christian Dodge
LSFMD - Rank 3 T&R Commander - Alfred Drayton
LSFMD - Rank 2 F.D - Lucas Henning
LSPD - Rank 1 - Joey Tucker
LSPD - Rank 2 - Tiber Septim
LSPD - Rank 4 S.W.A.T - Vinay X Ramcharan
San Andreas News - Rank 2 - Lucas Henning
SANews - Rank 1 - Vin X Gage

Junior Helper - Martin Soprano
Junior Helper - Martin Soprano
Junior Helper - Jaim Kappa
Junior Helper - Jesus Cortez
Senior Helper - Martin Soprano
Senior Helper - Jaim Kappa

Recently
Junior Helper - Rock Howard 2x
Senior Helper - Rock Howard, got been remove for inactivity.

​
4. Administrative Background Check
​

4.1 Do you have any active DM warnings?:

4.2 Have you ever been DM warned?:

yes, when i dont know whats the meaning of dm

​

4.3 Have you ever been Admin Jailed?:

4.4 Have you been Admin jailed / warned in the past month?:

4.5 Have you ever been banned?:

4.6 Have you ever been a helper before?:
5. Contract Agreement
​- Remain professional at all times. Being a helper means being a rolemodel for the rest of the players.
- Remain active and assistant whenever you can around the map, do not ignore players that ask for your help (newbie chat is your last duty, it begins with helping around first).
- Camp newbie spawn whenever you have some free time. Make sure there is at least 1 helper at all times.
- Never rulebreak. The slightest rulebreak will lead you to an immediate removal.
- Do not leak anything from the private helper section on the forums and the /c chat. Anything said there, stays there.
- When you see an incoming helpme request, do not accept it as a PM or refer it to the newbie chat. If you can't find a Senior Helper on /c, accept it as a PM and meet up with the player if necessary (make sure they know to NEVER refer a helpme request to the newbie chat, and focus on giving them to senior helpers).
- Senior Helpers NEVER accept help requests as a PM. Only /accepthelp for private assistance.
- Helpers do not warn abusers over the newbie chat, ignore them and let the admins deal with it (Senior Helpers mute where necessary).
- Do not provide more than 1-2 answers for the same question.
- Agreeing to this contract you confirm to have skype downloaded and working.
- Agreeing to this contract you confirm to have teamspeak downloaded and working.
- Forum name is the same as IG name (or similar).

5.1 Do you agree with these terms & conditions?:

5.2 Do you meet the requirements set?:

5.3 Do you agree that the information provided is accurate and true?:

5.4 Signed:
Last edited: