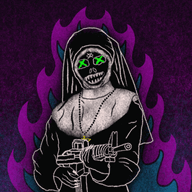 Retired Admin
Old School 2014
Joined

Feb 20, 2015
Messages

3,084
Reaction score

749
Awards

3
In-Character Name:
Mike_Reggay​
Service:
SA:MP​
Question:
Ok so I had a land called 'Alcatraz' I had my house in my land BUT i deleted land to build New one I hired Builder (She is not building right now cuz of lag) And My house was in air it was TPED by admins and its located to LV airport now.
1) My land building process is stopled now my house will be sold in auction if i wont return it?
2) How long can my house be there
3) I will have free Housemove right
4) Its free to change Usertitle?​
Last edited: