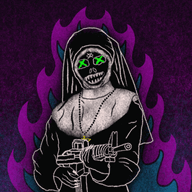 Retired Admin
Old School 2014
Joined

Feb 20, 2015
Messages

3,084
Reaction score

749
Awards

3
In-Character Name:
Mike_Reggal​
Service:
SA:MP​
Question:
1) Land Lvl up needs money? (How much)
2) Biz lvl up is only 250k per lvl or more)
3)Whats the difference between Lvl 1 and 10 Biz (Not interior $)
4)If my land is lvl 10 and i move it it will be Still lvl 10 with all the objects?
5) If my business is lvl 4 and ill move it it will be still Lvl 4?
6) I can build Land nesr Turf bounds right? (For Biz)
7) Is Ammo.Cs legal? (it only counts your bullet and many players are using it) (If its legal please put the download link below)
THANKS.
​