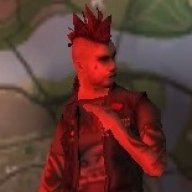 Joined

Jul 5, 2016
Messages

74
Reaction score

10
In-Character Name:
Mark_Mallon​
Service:
SA:MP​
Question:
Couple quick questions.
I plan on donating for a house/interior.

What is the difference between donating to own a house and donating to own a dynamic door?

Seems like the only difference is, with a dynamic door you get to pick your icon.

Are there any special perks to having a house over a dynamic door?

Do both act like a savepoint where you spawn or are they purely for aesthetic/RP p?

Sorry, these might be newb questions, but I'd like to know for sure before I consider spending real $$$.​