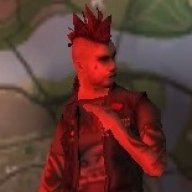 Joined

Jul 5, 2016
Messages

74
Reaction score

10
In-Character Name:
Mark_Mallon​
Service:
SA:MP​
Question:
After 3 hours waiting in the server, and numerous ignored /Reports, I have made an account on this website just if admins are actually REAL and not just some mythical hoax perpetuated by the players.

I HAVE A GLITCH PROBLEM.

I was randomly shot dead, but instead of dying, I stayed alive. My health completely refilled and I simply ran away. No "Accept death / service EMS", nothing. I thought nothing of it and continued playing. After about an hour, my graphics started to glitch with cars, so I relogged.
When I logged back in, the almost $3k that was in my hand was GONE and I was $-2500 in debt and now I am wanted. So basically I lost more than $5,000.

I have been trying ALL DAY to speak to an admin filing reports that go ignored. I just want my money back, and my debt and wanted star gone so I can go back to actually enjoying the server. PLEASE HELP!​