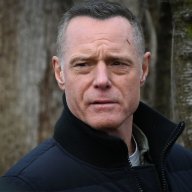 Restaurateur
Retired Admin
Joined

Apr 16, 2013
Messages

6,048
Reaction score

3,869
Level

1
Awards

7
I'm happy to introduce you to our new Mapping Team. The mapping team is made out of proficient mappers whose main goal is to create the perfect vibe of growing modern city. They have already started on several projects for future updates. Mappers are a vital part of this community as we expand towards higher standards and truly create a unique environment. Mappers have access to a Lawless Roleplay exclusive system that enables easy mapping and map modifications.
This team is led by Sam Schneider and Pete Swift. If you have any experiences in SA:MP mapping and would like to contribute with us to overhaul the environment of the server, please read carefully the following requirements before applying:
Requirements
Applicant must provide at least five mapping projects
Applicant must speak English fluently
Applicant must be willing to work on every mapping project actively
If you're interested in joining the team, Sam and Pete will be posting their application system shortly.
Head Mapper
Assistant Mapper