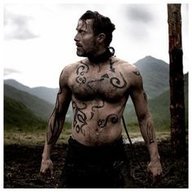 Joined

Apr 11, 2013
Messages

2,371
Reaction score

5,028
In-Character Name:
Leii_Maddox​
Service:
Other​
Question:
Since you guys offer support and there's an 'other' section, hopefully you guys can help me out.
Ever since the love of my life, Morietta Rauf left me, I've been thrown into sadness and despair. My relationship was 8 years strong with her until one day, she decided that we don't work anymore.
I've tried everything, restoring our love (system restore), rekindling our fire (upgrade), dusting out the bad (cleaning the fans), being spontaneous (cleaning all the built up cum in my keyboard), but she just doesn't want it.
I'm looking for another baby to love me long tym and I haven't been on the market as of recently so unaware of what to look for.
Alienware, asus, nvidia or amd system?
Its been a tough phase for me in life, but when you speak to others about it, you feel reassured that you're not alone
)​