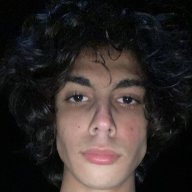 Joined

Feb 28, 2017
Messages

2,924
Reaction score

609
Hi buddies, I'm pleased to announce you great news! We have a brand new Material Pickup which means a nice Turf where WE gang members can have some fun! Join us today by Role Playing with the leaders IC'ly.
Shootout to
@Toompert
@Pako
@Klevis
for contributing into this new project, which is a large step for our great community.
Well, nothing is precise, here are some Images of the cap point/Boundaries.
Turf Info:
1. Cap Point:
2. Boundaries:
(Please Note: The information given about the boundaries is not precise yet.)
How to access Material Pickup 3, and Mat run:
-Hey my fellow mat runners, are you curious about how to access MP3 and make some easy cash?
Well, for now you can use the /helpme command and a helper will be pleased to guide you there, as Admins did not implement the /guide > weapons > MP3 option yet!
How to Mat run correctly:
-We are talking about a Material Pickup, so we need to enjoy using it!
Tips:
1. Choose a fast motorbike, as NRG 500 or if you are on a budget FCR 900 does the job really well.
2. DO NOT try using a car you will regret, it can be a fast one, but you will probably fall in the sea or maybe blow it up, as a car cannot replace your fellow motorbike.
3. Try spamming your "W" key on your keyboard, as it boosts you a little bit while driving.
4. You have a friend, which wanna mat run with you, but it will make you loose speed, you can take him and sacrifice speed, but better telling him to get his own motorbike and follow you! As you will have fun doing some races on the way!
5. Be determined. You need to be determined to mat run and get money, you will not regret loosing some hours not chilling with friends!
Starter Gang Members:
Tips:
As a gang member myself I'm pleased to provide some nice tips.
1. Remember to always keep your bandana on, avoiding some several punishments as Admin Jail, Gang Kick, and maybe Fines!
2. Do not waste your money if you are not rich. Well, going to turf means that you will loose money if you die. So do not bring some huge artillery there like Snipers, Spases 12, M4's, as it will kill your bank account, unless it is a safe turf where you can get on buildings and use your Sniper, and other weapons peacefully.
3. Do not rush if you are low on Health Power. Near turfs there are a lot of Ammunations owned by players for your pleasure to heal, make sure you head to an Ammu outside the bounds for your own safety!
4. Bring some nice amount of money. I like bringing like 5000$ with me at turf, because it is not the place where you can shout Give me money please! Well you will be killed I swear.
5. Hide, sneak peek and backstab your enemies, as running in the middle of the cap point isn't the best strategy created.
6. Cover your homies, specially your big homie high rank which is capping, because it will give a lot of advantage to you and your gang.
7. Always use /gbk to call backup, and always remind your gang members to rush back if they died.
8. Finally the most important thing ever. WORK AS A TEAM, because team work is the best thing you can do to assure a victory for your gang, I suggest you and your gang members to use external software like Discord, or TeamSpeak Client 3, maybe Skype to communicate with each others!
9. Oh and have fun!!
Created by, Lafayette Stoglin - Junior Helper.
Best regards, enjoy Lunatics!
Last edited: