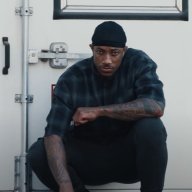 Ganglord
Old School 2013
Joined

Aug 20, 2013
Messages

3,443
Reaction score

1,642
In-Character Name:
Justin_Thane​
Service:
SA:MP​
Question:
Someone clarify a fucking thing out for me.
My gang is in war with everybody. Due to massive gunfights, it happen often to respond to a backup call.
Thing is simple: I died at Big ammu by my gang enemy. After a minute or two, the same guys are killing my gangmembers at Big Ammunation. They call for backup. Literally, they start shooting me aswell, but as we're stronger, we manage to murk them faggots.
Is it considered RK?
Keep in your mind: KOS - KILL ON SIGHT.
Bandana on - A new IC ISSUE to kill him/her, eventho you lost "10 minutes of your memory".
I'd like
@Toompert
or any other high-ranked admin to make it clear once and for all.​