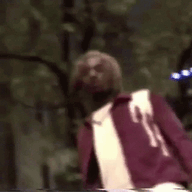 Joined

May 2, 2019
Messages

744
Reaction score

104
Helper Team Application​
1. Personal Information
​

1.1 Full Name:

1.2 Age:

1.3 Timezone:

1.4 Country of residence:

1.5 When did you join the community?:

I started playing Lawless 4 years ago but stopped. I created this account on April 2019

​

1.6 From scale of 1 to 10, how are your English grammatical skills?:
2. Examination Background
​

2.1 Why would you like to become a Helper?:

I would like to become a helper because I have noticed that every player has doubts and questions. I do not really want to have this helper tag because it's okay for me to help without it but because of trolls, most people with questions do not trust random people but wait for helpers. I have been a very toxic and a bad player then but as I play here longer, I have realized that this server should be cared properly. All people we meet every hour and every day we should cherish. That's why I want to help people so they will love this server and experience what other people have experience in this server. Having fun and making friends. I am also happy if a person has a question and nobody can answer it but me.

​

2.2 Why should we choose you over the other applicants?:

I think you should choose me over the other applicants because I actually want to take care of the community. From those who troll up to those like me who is having fun in this server. I do not usually ask for recognition but I think I have to be a helper to have more chance on helping people. I am active most of the day especially in the OC timezone where new players play. I have also been helping people regarding mods via direct messages. I feel satisfied when they thank me and that's enough for me. I also have a lot of patience which I think a helper should have. Those who do not speak English properly I can handle. I am good at improvisation. Lastly, I am also friendly and a bit talkative. Which is also necessary for helpers since new players will actually be encouraged to ask the things they do not know therefore expanding their server knowledge.

​

2.3 :

​
3. Background Check
​

3.1 Biography:

John Frusciante was born in a very poor rural area. His parents were very simple. His father was a farmer and his mother was a housewife. John has a lot of brothers and sisters and he was the firstborn child. He helps his father on farming during the day and his mother on dinner during the night. He wasnt able to go to school at an early age. He pursued grade one when he was ten years old. He promised his parents and his siblings that he will take them up from their simple life. Of course, his parents were very supportive and said that it's okay if they will not have a extraordinary, and sumptuous life. It's okay to them if they all were able to eat 4 times a day. Even though they had a simple life, John was taught good discipline and manners. His mother taught him at home so he would not have a hard time when he goes to school. He excelled at school that he was able to pursue college when he was 20 years old. He had to go very far away to his parents and siblings. He said farewell to them and left home. A few hours later, he went to the university. He was not used to many people around him. He was mesmerized. Good thing that he had a childhood friend going with him. His name is Jim. Jim goes to urban areas every now and then so he was not very surprised. Jim did the talking while John was hiding behind him. Finally, they were able to go to their dorm. John thought their dome as a haven where he can go peacefully. He studied law which was a very hard thing to study while his friend Jim, studied criminology. John kind have of got used at the university. They both studied very hard that they barely talk to one another. John indeed was an excellent student but Jim was at a different level. One day, John was going to their dome to finally rest from the restless work he had done. He went inside and wondered why Jim had not been home yet. It was very unusual for him because Jim usually goes home first and cooks delicious foods for them both. There was a note from their bunk bed saying that He will never see Jim again. John was very puzzled wondering why Jim left this message. He also remembered that It's the last day of March so John thought that Jim was probably pranking him for the first day of April, the April Fools. John smirked thinking that they havent talked for a while. John, being tired, forgot it and slept. A week has passed, Jim was still nowhere to be seen. Month has also passed but, Jim still cannot be found. John thought that it couldn't be a kidnapping or a murder since Jim left a farewell note. John accepted the loss of his best friend and moved on. Ten years after, John was a very successful lawyer. He is very famous and can be seen on newspaper every day saving another "innocent" suspect. John became very wealthy. He had the charm that was used to control judges in the court and the intelligence to solve intricate cases. One day while John was walking, a suspicious man was following him carefully. John noticed it. John thought that he was probably only paranoid. He ignored his feared that the fast beating of his heart had shown. Finally, the suspicious man went beside him and said. "Don't move beyond my orders or something bad will happen to you." John was so scared that he could not move a muscle. The man said, "I have been watching you, observing you since you became a lawyer." "Get inside the car." John realized that he will never have a chance to fight back because the man has a built muscle. He went to the car and behaved. "Do you have any clue who Jim is?" John's eyes were violently opened realizing that he had forgotten his friend. The friend who were always beside him helping him. John said, "Yes, I know him. I know him better than anyone." "He was my best friend," The man shouted, "You do not know anything about me!" John was very frightened that he did not took the man's word in. He had not realized until a minute that the man was Jim. "Jim?" "Is that you?" John asked confidently. Jim explained that he was recruited by the Federal Bureau of Investigation. He had a very traumatic training for 5 years. Fighting in the middle of the warfare, surviving in every way he can. "I am here to let you experienced what I have experienced, to let you feel what pain I have felt, what orders I had to follow forcefully, In short, I am recruiting you." John froze, remembering all his memories like it was just yesterday. "I would like to, after all you are my friend." After that, John lived as a LEO until the day he dies.

​

3.2 Security Information (/stats):
​
3.3 Show a screenshot of your (/punlist):
​
3.4 Activity Status (How active are you in hours)?:
5-10 hours weekday, 10 hours weekend.
​
3.5 Past Name(s):
3.6 Do you have any experience (Roleplay):
Rank 4 in

Firm


Rank 0 in

LFMD


Rank 1 in

LSPD


Rank 4 in

Almighty Brotherhood


Rank 4 in

Los Santos Rifa


Rank 4 in

El Fuegos Vatos


Rank 4 in

Son of Anarchy M.C.
​
4. Administrative Background Check
​

4.1 Do you have any active DM warnings?:

4.2 Have you ever been DM warned?:

I have been, once. It was back then where I quench my boredness by killing people randomly. I am glad when I did it the first time, I got dm warned immediately. It taught me a lesson to never do that again.

​

4.3 Have you ever been Admin Jailed?:

I have been, for logging to avoid and leaking HMA informations. Which are both intentional. I will never think and plan to do those any again ever.

​

4.4 Have you been Admin jailed / warned in the past month?:

No, I played honestly and fairly after my last admin imprisonment.

​

4.5 Have you ever been banned?:

I have never done such grave things such as hacking. So no.

​

4.6 Have you ever been a helper before?:
5. Contract Agreement
​- Remain professional at all times. Being a helper means being a rolemodel for the rest of the players.
- Remain active and assistant whenever you can around the map, do not ignore players that ask for your help (newbie chat is your last duty, it begins with helping around first).
- Camp newbie spawn whenever you have some free time. Make sure there is at least 1 helper at all times.
- Never rulebreak. The slightest rulebreak will lead you to an immediate removal.
- Do not leak anything from the private helper section on the forums and the /c chat. Anything said there, stays there.
- When you see an incoming helpme request, do not accept it as a PM or refer it to the newbie chat. If you can't find a Senior Helper on /c, accept it as a PM and meet up with the player if necessary (make sure they know to NEVER refer a helpme request to the newbie chat, and focus on giving them to senior helpers).
- Senior Helpers NEVER accept help requests as a PM. Only /accepthelp for private assistance.
- Helpers do not warn abusers over the newbie chat, ignore them and let the admins deal with it (Senior Helpers mute where necessary).
- Do not provide more than 1-2 answers for the same question.
- Agreeing to this contract you confirm to have skype downloaded and working.
- Agreeing to this contract you confirm to have teamspeak downloaded and working.
- Forum name is the same as IG name (or similar).

5.1 Do you agree with these terms & conditions?:

5.2 Do you meet the requirements set?:

5.3 Do you agree that the information provided is accurate and true?:

5.4 Signed: