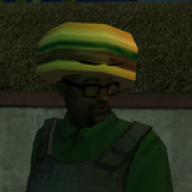 Joined

Sep 21, 2016
Messages

36
Reaction score

3
In-Character Name:
Jaden_Louis​
Service:
Website​
Question:
I know people say expect a donation to be a week but I think I remember it being 2 weeks is that true? Im really confused with which one is right. Since i think I see 14 days in the donation request draft when I create it.
Just to be sure for future reference, so if they go past the max time. am I allowed to go to the Admin Request and have it processed?
I ask alot of questions due to being new and wanting to be better at the game with knowledge thanks!
​