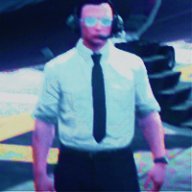 Joined

Aug 24, 2016
Messages

493
Reaction score

105
Helper Team -
Lawless Roleplay
----------------------------------------------------------------------------
Hey Lunatics hope your doing well
So today I am going to teach you guys how to make your game have 100 fps
Note : the fps will vary from a computer to another one .
Faq :
Q- What will these files that we are going to install do ??
A- Gta San is a pretty old game so there is limitations to how much of your ((Ram , Cpu and Graphics Card)) is used
Q- What will happen when I install it ??
A - When you are going to install it GTA San will become working like High End Games , it will be in high fps and rendering will be ultra fast .
Installation :
It will be simple to install:
1- Go to the following links
2- Download the zip files
3- Start the installers and everything is very simple to do
Note : If you installed the files and you think that your game have problems because of the mod while this should not happen at all , there is no problem you will find an automatic uninstaller for the mod inside your game folder for easily uninstalling the package and the game will be back exactly before you install the mod .
Now here is links :
ASI Loader :
(( If you already have it skip this one ))
http://www.gamemodding.net/en/gta-san-andreas/gta-sa-mods/32620-asi-loader.html
The Stream Fixer :
http://www.gamemodding.net/en/gta-san-andreas/gta-sa-mods/7423-sa-streammemfix-22.html
If you have problems after installing that says only version 1.0US is supported install the following :
If you do not have this problem please skip this step but if you have it do the following :
1- download
http://www.gamemodding.net/en/gta-san-andreas/gta-sa-mods/45488-gta_saexe-10-us.html
2- Open the installer and choose manual install or custom install
3- the installer will extract the files the place you choose
4- open the files and copy the gta_sa.exe to your game folder and replace it
Note :
Everything in the thread have been tested by me before posting the guide.
Note :
You might have a game not working dialog on pressing play first time
This is NOT a problem just press Play again and you will play a smooth game
Note :
You might not get 100 fps exactly it differs from a computer to another but you will notice that rendering objects skins and cars and mostly everything is way faster
All good now . You got your game to render extremely fast and your fps is better now

If this thread helped you drop a like down below
​