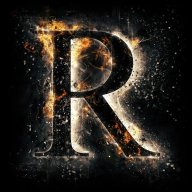 Joined

Jul 7, 2016
Messages

1,751
Reaction score

481
Hey, so I noticed latelly Bomb's aren't being used that often, I hope this guide could show players who don't know how can you craft one, how to do it and how to use it.
so, in order to craft a bomb you must join the craftsman job ((/findjob - craftsman))
once you joined it, you will notice you have a command "/craft", one you use it. this menu will pop-up your chat box:
As you notice, you can craft a bomb for 6666 materials, but you need a bit more than that.
once you /craft [id] bomb, you need a few more items in order to craft a bomb

You must craft yourself a wrist watch for 500 materials, GPS for 1,000 materials and a receiver with at least 10 units (don't use /receiver command once you crafted it, as you need 10 receiver units in order to craft one).

one you crafted all 3 items, and you have a wristwatch, gps and 10 receiver units at your /inventory, you can /craft a bomb to yourself, or someone else.
(Note: the receiver, wristwatch and the GPS will dis-appear from your inventory when you craft that bomb)
in short calculations, you need a total of 13166 materials for one bomb.
once you sell the bomb, you will be able to use it once, and you will get 2,000 notoriety for terrorist activities

so, after you craft a bomb, you can use it via "/armbomb" command
once you do it, it will place the bomb on your hand, and by re-typing the same command, it will remove the bomb from your hand (you can use the same command again in order to re-place it on your hand afterward.)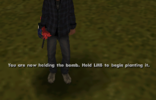 in order to start planting the bomb, hold the Left Mouse Buttom untill the bomb is fully planted

once you start arming it, you can still cancel it by releasing "LMB", but once you finished and the bomb is fully planted, you can't pick up the bomb.
once you fully planted the bomb, you will get a detonator, once you press "LMB" on your mouse, the bomb will explode.

Bombs can also be planted inside vehicles, you /armbomb outside, enter the vehicle with the bomb inside your hand and start planting it via "LMB", once you planted it, press "LMB" again to blow the vehicle up!

thats it basiclly, I hope I helped with the questions of How to make a bomb or use it.