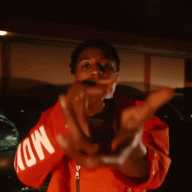 Joined

Jun 9, 2016
Messages

2,568
Reaction score

615
Hello,

We from the helper team have seen that most people don't know what to do with their house or don't know why they should buy a house. Therefore we have decided to make a well explained guide about it.

1) Introduction
So, you bought yourself a house or you're thinking about buying one. But what should you do with it? Or what should you use it for? Well, in your house you can store all kinds of things like money, drugs and weapons. You can also use your house to hide in if some Law Enforcement Officers are trying to catch you! Or maybe you could throw a nice house party and invite all your friends!

2) Types
There are 6 different types of houses: Cottage, Bungalow, Mid-sized home, Colossal Home, Mammoth Home and Elegant home. Some are small, others are big. Some of them have a second floor, others don't have a second floor.

3) Purpose

A house is mainly used for a roleplay reason, you could throw a house party or invite some friends to have a talk with them. You can do all kinds of things with your house. Another thing houses are mainly used for is storing weapons, drugs and money.

4) Interiors
There are all kinds of different interiors for houses, those interior will also play a role in how much a house is worth. For more information about those interiors, you can check out this guide made by @Toompert.

5) Commands
'
/setrentable
' is a command you can use in order to set your house as being rentable or not rentable.

'
/setrent
' is a command you can use to edit the rent price.

'
/renters
' is a command you can use in order to see who is renting your house.

'
/evict
' is a command you can use to force someone stop renting your house.

'
/evictall
' is a command you can use to force everyone who is renting your house will stop renting it.

'
/houselock
' is a command you can use in order to lock/unlock your house.

'
/houseinvite
' is a command you can use to invite someone in your house.

'
/ringbell
' is a command you can use to ring the bell from someone's house.

'
/housekeys
' is a command you can use to see who is owning keys of your house.

'
/hwithdraw
' is a command you can use in order to withdraw money or drugs from your house.

'
/hdeposit
' is a command you can use in order to deposit money or drugs in your house.

'
/hbalance
' is a command you can use to see what you have stored inside your house.

'
/getgun
' is a command you can use to withdraw a weapon you have stored from your house.

'
/storegun
' is a command you can use to deposit a weapon in your house.

'
/sellhouse
' is a command you can use to sell your house.

'
/sellmyhouse
' is a command you can use to sell your house to any other player.

'
/givehousekeys
' is a command you can use to give another player the keys of your house.

'
/takehousekeys
' is a command you can use to take the keys away from another player.





Signed,


Chiko West
Senior Helper

Last edited by a moderator: