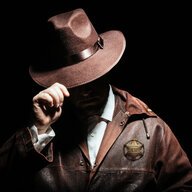 Management
Joined

Nov 6, 2014
Messages

4,422
Reaction score

1,850
Six Bodies Found
By: Toompert Daman | April 20, 2015​
(Area where the bodies were found)
​

Bone Couty, San Andreas - Six bodies were found in body bags in the desert. Since the bodies were found without teeth or hands it has taken the FBI several days to confirm the identity if these men. It is unclear why these men were murdered and dumped in the desert.

Several days ago the LSPD received a phone call from a couple that was hiking in Flint range who saw some shady men loading suspicions looking backs in the back of two Yosimite trucks: "They were dressed in black suits and black sunglasses, like you would see in movies. We come by here every Sunday and never see another soul so we decided to call the authorities cause it looked fishy" said one of the witnesses.

(Flint range farm)
​
Later that day a SWAT team entered the farm to find a gruesome scene. Crime scene investigators discovered that the bodies were hung there to bleed out. Afterwards the hands were cut off and the teeth were pulled out to make it harder to identify the bodies. One of the men in charge of investigating the horrible scene commented: "In 20 years as a Crime Scene Investigator I have never in my life witnessed anything like this".

(Gruesome scene where bodies were dismembered and possibly killed)
​

DNA samples taken from the Flint Range farm confirmed the identities of 6 men who recently went missing from Los Santos. The trucks with the bodies headed to a northern direction according to the witnesses. After a two day aerial search the bodies were found in a pit in Bone County.

(The bodies dumped in the desert)
​
The authorities still have no clue why these men were murdered, they don't seem to have any ties to any of the major gangs in Los Santos. The only thing they had in common was having a good jobs and a loving family at home. "One was a lawyer, one an accountant, a former government employee… I just can't find a connection... All I know is, this was done by a professional!" according to one of the investigating detectives. FBI Agent Rio Savage, in charge of overseeing the investigation, was quoted saying: "I'm getting too old for this sh*t".

That's it for now, more as it unfolds. If you have any ideas on who might be behind the killings or the reason why they were killed don't hesitate to call the authorities (911) or contact SANews (discretion guaranteed).

((
You can post a comment by using this format: ))
Last edited by a moderator: