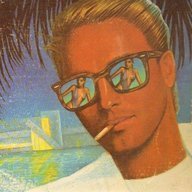 Retired Admin
Joined

Apr 11, 2013
Messages

3,941
Reaction score

2,800
Facebook Competition
That's right, it's about time we have another facebook event. This time it'll be something that's going to require a little bit of effort from the contestants, though I am sure it will bring a lot of laughter to our facebook viewers. Let's get to it, shall we?!

It's simple. To take part in this contest, I'm gonna need you to go in-game and take the weirdest screenshot, with the weirdest people, weirdest animations, at the weirdest location. Be creative; seek heights, underground places, skyscrapers, cranes, trees – whatever pops in to your mind. You can only participate with one screenshot, and if there's more than one person in your screenshot, only one of you can attend the contest. Make sure to shout 'LAWLESS ROLEPLAY' so we know the screenshots are
authentic.
Post the results in the comment section on
facebook!

The winner gets Portal 2 steam game as well as a full weapon set in-game. The winner will be picked next saturday (05.03.2014) .