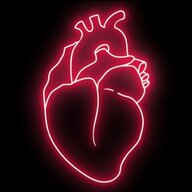 Joined

Nov 14, 2014
Messages

2,131
Reaction score

1,247
Double EXP Weekend
​
Hey Lunatics,
Yes, that's right! Finally! We will activate the double experience this weekend, the time to level up is here! The weekend to get your friends online to level up together!

Time
The Double Experience weekend will start Friday, 19 June, 2015 on 23:59 AM GMT +0, and it will end Sunday, 21 June, 2015 on 23:59 AM GMT +0.

Timezones
Los Angeles (GMT -8) - 3:59 PM
Chicago (GMT -6) - 5:59 PM
New York (GMT -5) - 6:59 PM
Rio de Janeiro (GMT -2) - 9:59 PM
London (GMT +0) - 11:59 PM
Vienna (GMT +1) - 00:59 AM
Mumbai (GMT +5.5) - 5:29 AM
Manila (GMT +8) - 07:59 AM
Auckland (GMT +13) - 12:59 PM
​
Huh, Double Experience?!?!
You will receive double experience for each job/activity completed. Very useful if you want to level up in specific jobs/activities. The same applies for the respect points, you will receive 2 respect points instead of one the entire weekend!
Statistics page
Make sure you take a look at our statistics page of the forums (click me) where you can find an interactive interface of the top players of Lawless based on jobs, wealth, played hours and more!

Facebook
Invite all your friends, there will also be numerous events with cool prizes in game and on our Facebook page, you don't want to miss them! So get ready to max your favourite job out and make sure you stay hydrated, Lunatics.

LAWLESS ROLEPLAY
Where lunatics prosper..
​