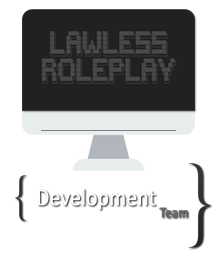 ​
Lawless Roleplay continues to advance and grow every day and so does the workload. We have always aspired and pushed ourselves to the maximum limits to create smooth, simple to use and fun features for the community.
Are you interested into joining one of our development team?
Well, the development team is currently looking for new members to join, you are just one step behind. All you must do is to fill the application which you are applying to, and we will examine your application very carefully.
Did you know you get paid excellent rewards that can be used on the shop? Well, what are you waiting for? Go APPLY!
Mapping Team
-
APPLY
Scripting Team
-
APPLY
Beta Team
-
APPLY
Useful links
What is Beta Team?
What is the development team?
Signed,
Thomas Stoglin
Director of Development